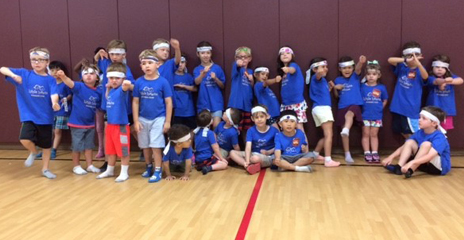 Little Beans Cafe Chicago
1809 West Webster
Chicago, IL 60614
773-251-1025
Little Beans Cafe Evanston
430 Asbury Ave
Evanston, IL 60202
847-807-3731
Little Beans offers a fun summer camp from June through the end of August. Our kids summer camp is fun for everyone! Each week brings a new theme and unique fun. The week's theme is included in the week's activities and classes. Weekly themes, Imaginative and active play, classes, crafts, sports, outdoor fun and games, snack and lunch, flexible registration, and classic summer fun. Every week is different and every day is fun!
Little Beans Evanston offers camp for kids 3-9 years, Monday-Friday from 9am-1pm OR 9am-3:30pm.

Little Beans Chicago offers camp for kids 3-5 years, Mondays, Wednesdays and Fridays from 9am-1pm.
Do you have other camp plans but you still have some open weeks to fill? Look no further... Little Beans Camp has flexible registration!
See below for more details for camp options at Little Beans Evanston and Little Beans Chicago and registration!
USE THE CODE "EARLY BIRD" FOR 10% OFF CAMP
Valid for registrations booked before May 1st. Discount ends that date.
Visit
www.littlebeanscafe.com
for more information.