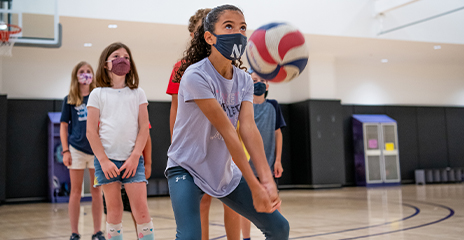 Wildcat Sports Camp has been a Chicagoland tradition for over 80 years! As one of the best multi-sport day camps on the North Shore, we offer campers the fun and exciting experience of learning and growing through physical activity and sports. Each camp day introduces campers to various sports, games, and activities while emphasizing teamwork, friendship building, and sportsmanship.
2022 Camp Sessions
Session I: June 20 - July 1

Session II: July 5 - 15 (no camp July 4)

Session III: July 18 - 29

Drop-off time begins at 8:30 a.m., and pick-up time is from 3 - 4 p.m.

Enrollment & Tuition
Registration for the 2022 camp session is open to both new and returning campers. Instructions for enrolling your camper are listed on our website. Each session is $1,000 per camper, and payment is required at registration.

Camp Activities
Camp activities are held both inside and outside, weather permitting, throughout the day. Activities include:

Basketball

Baseball

Beach Activities

Flag Football

Pool and Sailing Center Activities

Soccer

Sport Club and Field Games

Tennis

Volleyball

And much more!

Additional Information
Wildcat Sports Camp is administered through the Northwestern University Department of Athletics and Recreation and operates out of the Henry Crown Sports Pavilion on the Evanston Campus.

Call 847-491-7314, Monday - Friday, 9 a.m. - 3 p.m., or email wildcatcamp@northwestern.edu with questions or for additional information.