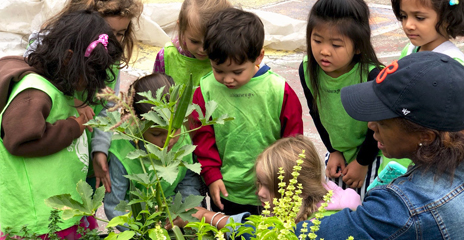 Through our summer program at Sprouts Academy Preschool, your child will have the opportunity to enjoy everything summer has to offer. During action-packed days, your child will experiment with science and technology, engage in the creative arts, discover nature, and explore the world. With experienced teachers, a curriculum based on each child's interests, engaging projects and activities, special visitors, and more, summer will be fun and educational at the same time!
Join us for a fun-filled summer that includes:
Hands-on learning in our large garden at Chicago Lights Urban Farm
Outdoor adventures in our neighborhood and nearby park
Special guests and family events
Cool themes like STEM, science, nature, ecology, art, cooking, theater, and more
Sports and fitness
Our camp follows the local school calendar and runs throughout the entire summer vacation time period!
To learn more or schedule a visit, call (312) 944-6363 or visit us online at
www.brighthorizons.com/sprouts
.