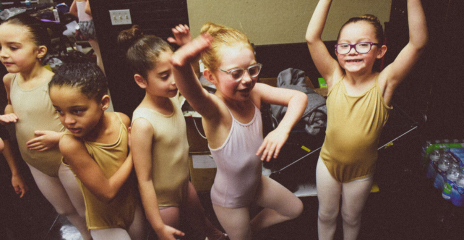 Young Artists Playhouse Campers
will spend their days having fun being fully immersed in a variety of artistic styles as a means to inspire a love for the arts. Campers will focus on building skills specific to each learned art form and be able to demonstrate both basic competency in a wide range of artistic mediums by the end of the week. Camp is open to ages 4-12. Campers will be split up based on age (4-5 year olds, 6-8 year olds, and 9-12 year olds)
Each Day Campers will:
HAVE FUN- we put fun first in everything we do each day!
LEARN AND EXPLORE foundational music, dance, art, and theater skills. All students will be able to learn how to dance, play an instrument, act, make art, make music in new ways, and learn a new language!
CONNECT with other campers - Every day will include time for our young artists to socialize, play, and connect with other artists their age
COLLABORATE on artistic ideas - Camp artists will be able to bring their interests to the table! This is a time for students to delve into their own interests and make this summer about YOU.
CREATE and PERFORM art that is performed every Friday at 4:00pm (no pressure to perform- perhaps you want to do the backstage set design, sound, or lights!) Every week there will be a performance, art show, and display of work that our artists accomplished throughout the week collaborating with their peers and camp leaders!