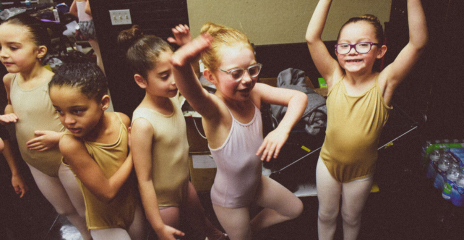 West Rogers Park: 2925-2927 W. Devon Chicago, Il 60659 773-761-3770
Humboldt Park: 1018 N. California Chicago, Il 60622 773-384-1018
Are you thinking about introducing your child to the arts and aren't sure which medium to pursue? Do you want your child to have a fun and enriching summer that brings variety, skill, and positive impact? Consider their summer days spent challenging the creative mind, building collaborative skills, and allowing plenty of silliness! We invite you to join in on the fun at our Performing Arts Variety Camp!
Our dynamic Performing Arts camp designed for 4-11 year olds has campers spending the hours from 9:00AM-4:00PM in visual art, music, dance, and theater classes. Music House instructors are dedicated to creating a camp environment that is supportive, encouraging, and focused on each individual camper's creative abilities.The goal of Performing Arts Camp is to have fun while inspiring young artists to create and enjoy their summer. Music House provides all instruments and supplies.
A Sample Schedule of Camp:
8:00-9:00: early drop off option
9:00-10:00: Theatre and Improv Games
10:00-11:00- Rock Band Class
11:00-12:00-Violin or Ukulele Class
12:00: Lunch
12:30: Free Play Recess (outside if weather permits!)
1:00-3:00: Visual Arts Class: with themes such as sculpture and stop motion animation!
3:00-4:00: Hip Hop Dance Class
4:00-5:00: late pick up students work on creative art projects
*this is just a sample schedule- every day is different!
Every Day is Different at Performing Arts Camp:
Each day students will engage in new activities that will build on the previous days learning. In rock band class, students will focus on and acquire a foundation of one instrument of their choosing (guitar, bass, drums, keyboard or vocals). In violin class, students will learn from the Suzuki violin method. In ukulele class, students will learn to strum and sing songs in which they are familiar. In theater class, students will build confidence through experiencing the stage. At Music House, we believe the best way to learn is by having fun first! Every day at camp is fun and new.