The ChicagoKids.com 2023 Camp Guide offers you the opportunity to find the best camps in and around Chicago for kids this summer! Our Camp Guide is organized by different types of camps, including art camps, dance camps, cooking camps, music camps, STEM and science/technology camps, theater camps, sports camps and more. Below are highlights of some of the featured camps you'll find in this year's Camp Guide.
Featured Camps:

Hi Five West Loop Little Gym Paintbrush i9 Oui Chef Lill Street TBK Catherine Cook Music House - not really kids clay LPBA School of rock ah Skyline

The Little Gym of Chicago Summer Camp
3216 North Lincoln Avenue, Chicago
Put on your super cape, it's time for adventure!! Our all new Super Kids' Quest Sumer Camp is full of exciting, creative missions where kids will exercise their muscles, imaginations and cooperation skills to complete a different Quest each day! Learn more...


---
West Loop Soccer Club
1331 W. Adams St., Chicago
Learn soccer from professional coaches. Beginner friendly and highly competitive camps. Improve foot-skills, SAQ (speed, agility and quickness) and fine-tune your finishing skills all while making new friends and having the time of your life!
Learn more...
---
Hi-Five Sports Camp Chicago
2641 W Harrison St., Chicago
Hi-Five Sports Camp offers a full menu of team sports for boys and girls from Pre-K to 9th grade. Hi-Five Sports Camp is about so much more than winning and losing - it is about teamwork, playing hard and having fun all summer long!
Learn more...
---
i9 Sports Summer Camps
Two Locations, Chicago
i9 Sports Summer Camp offers full-day camps for all kids ages 5-13 in Lincoln Park during various weeks in the summer. The focus is on fun, games and skill development in many sports throughout the week.
Learn more...
---
Oui Chef
2622 N Halsted Street, Chicago
Oui Chef camp offers a fun and educational, hands-on cooking experience creating individual recipes. Each session will include a variety of cooking techniques and tools which will continue to expose the campers to new culinary ideas.
Learn more...
---
The Paintbrush...a hands-on ART studio for kids
2446 N. Clark, Chicago
ART Immersion Camp for your ARTsy kids! Hands-on ART lessons through a variety of approaches, including ARTist-inspired projects and more! Plus ART in the Park!
Learn more...
---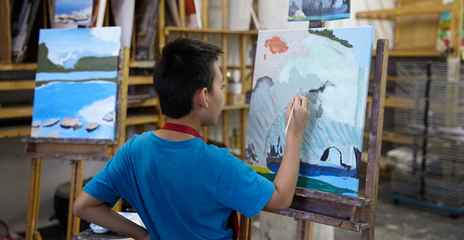 Lillstreet Art Center Summer Camps
4401 N Ravenswood Ave, Chicago
Children and teens ages 3?16 can learn pottery, movie making, photography, fashion design, jewelry, comics, painting and more at Lillstreet Art Center. New camps are offered weekly all summer long!
Learn more...
---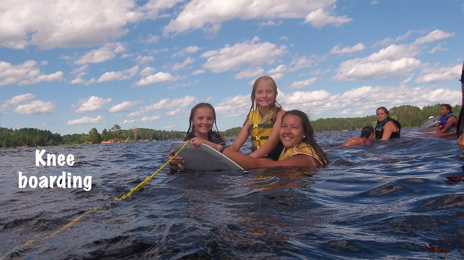 Swift Nature Camp
W7471 Ernie Swift Rd, Minong WI
Our small old fashioned camp blends fun activities while increasing a child's appreciation for nature and the environment. Boys and Girls ages 6-17. We specialize in 1st time campers!
Learn more...
---
Taste Buds Kitchen
2521 Waukegan Road, Bannockburn
Hands-on cooking camps all summer long and every school holiday for ages 4-13. Each day is a new culinary adventure creating both savory and sweet recipes from scratch. Register by the week or by the day.
Learn more...
---
Catherine Cook Summer Camps
226 W. Schiller St., Chicago
Open to rising Preschoolers (age 3) through 2nd Graders. Choose from three different camp themes - outer space, construction, and animals! See you this summer!
Learn more...
---
Young Artists Playhouse - Music Playhouse
Two Locations: West Rogers Park and Humboldt Park
Register by March 31 for $50/week! At Young Artist Playhouse Camp, we put FUN first. Everyday campers will learn and explore music, art, dance, AND theater. Every Friday there is a performance for parents!
Learn more...
---
Kids Clay Room - a pottery studio for children
2646 N. Halsted St., Chicago
Come explore the wonderful medium of Clay! Children will work with wet clay, clay tools and glazes to make unique and fun ceramic pieces from start to finish. Wheelthrowing options for children ages 10 and up
Learn more...
---
School of Rock Arlington Heights
17 E Campbell, Arlington Heights
School of Rock Arlington Heights is the fastest growing, largest music school in the Chicagoland Northwest suburbs. We teach guitar, vocals, ukulele, bass, drums, sax, and keyboards. We offer weekly private lessons, beginner group instrument classes, and school break camps and workshops.
Learn more...
---
Skyline Studios
Multiple Locations, Lakeview/Lincoln Park, Andersonville, Ravenswood
Join Skyline Children's Theater at Broadway Summer Camp for ages 5-14 in Lincoln Park, Andersonville, and Ravenswood! Days will be packed with singing, acting, dancing, crafts, games, teamwork, and fun in the sun with friends.
Learn more...